How popcorn Helped Frank eXchange to Increase Sales Calls By 25%
Frank eXchange is one of the few fully transparent foreign exchange providers, showing you the fees while all other providers hide in their rate. They are UK-based and have a team of 8 salespeople that work remotely, all with a customer-focused ethic.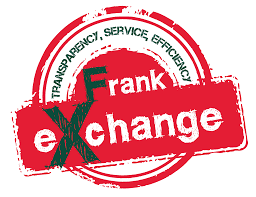 'It's easy to use and I can see at a glance who I need to call along with the intelligence on what I need to talk to them about.'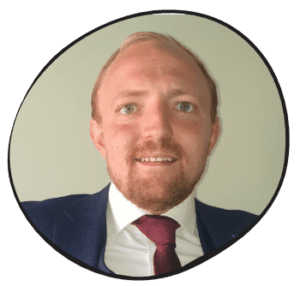 Business Development Director, Frank eXchange
Aaron understood the benefits of using CRM to increase sales and manage his sales process. He had used several systems in previous roles, but always found them a bit clunky.  Then, when he started as Business Development Director at Frank eXchange, he found they were using a mixture of tools to record contact activity and communications. This meant managing his prospecting was difficult, time-consuming and he had no joined-up metrics or intelligence to measure success. 
He wanted a better way to manage this, so he looked at the likes of HubSpot and SalesForce. He realised that they were going to end up being very expensive and time-consuming to do even the simplest of tasks. Aaron then looked at some of the other tools that small businesses used and came to the conclusion that they were just not fit for purpose. 
The Solution: How Frank Exchange Could Increase Sales
Aaron identified that all the nice-to-have features in platforms like HubSpot and SalesForce would actually get in the way of him doing his job. This is why he chose popcorn: it purposefully only has the essential features a small business needs to grow and manage their leads. As he just needed to focus on trying to increase sales, not on using the software, this was the perfect fit.
By using popcorn, he now has one place where he can quickly and easily manage all his leads (no matter where they came from). He can nurture individuals and targeted groups with templated email marketing in a matter of 3 clicks, quickly add follow-up reminders, and set up customised sales pipelines, so he always knows where every single prospect is at glance. The contact pop-ups also mean that in a matter of seconds he can quickly add or access customer notes, without disrupting what he is working on at the time. Not only this, popcorn's automatic lead generation tools automatically track and identify the hot prospects in his contacts, and Aaron then goes on to typically convert 25% of them into appointments.

In addition, Aaron no longer need to worry about brand or language consistency, popcorn's templates allow the Frank eXchange team to quickly send pre-designed letters to their contacts in a matter of a couple of clicks.
Due to popcorn's simplicity, Aaron has saved 2.5 hours a day in sales planning and admin, meaning that he now makes 25% more sales calls and has been a major factor in increasing gross sales by 300%, which he could not have done without popcorn.
In Aaron's own words:
'popcorn has removed the stress from customer communications, so I can focus on building customer relationships – I've increased my sales conversion rates, appointment bookings and close more applications – because popcorn only has the essential features I need, and because they are simple to use – I just love using it.'
Saved every day in sales planning and administration
Increase in the number of sales calls made
popcorn removes the stress from customer communications, so I can focus on building relationships
Join over 7,000 small businesses to get monthly tips on nurturing your prospects
Nurture your contacts with personalised emails

Qualify your contacts based on their activity

Follow prospect activity from email to website

Clone and edit a landing page in seconds

A simple to use CRM that joins up all your data
A visual and easy way to manage your prospect

Manage your workflow and contact engagement

Never forget to follow up on an opportunity
Book a Demo with One of Our Experts
We'd love to show small businesses how simple popcorn is and how it helps them convert more leads in less time.
Book your FREE, no obligation lead management demo below:
Ready to get started with popcorn Lead Management?
*FREE 5 Day Trial of popcorn CRM, then £15+VAT per month. No setup fees, no contracts, no hidden costs