popcorn CRM and HubSpot CRM
When deciding which CRM system to use, the first thing to consider is what you need a system for. Concentrating on all the flashy features could bog you down in the long run! This is why we've measured popcorn against HubSpot CRM, to demonstrate the differences between what's on the market.
Check the table below of key business functions and see how popcorn CRM and HubSpot CRM compare.
What is the CRM designed for?

Simple CRM and lead management, designed for small businesses to grow sales – with just the essential tools.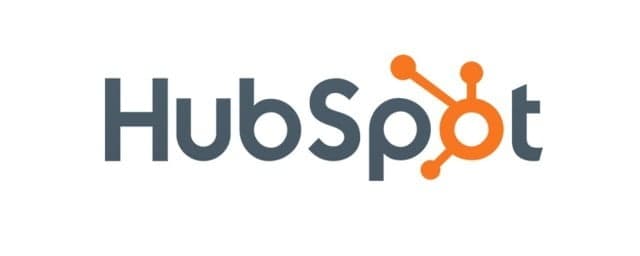 Free Version – Advanced CRM, sales pipelines and email marketing. Upgrade to access all features.
Is the CRM designed for small business?
popcorn CRM is designed by a small business owner, specifically for small businesses and is designed to be simple, whilst helping your sales take off!
HubSpot is designed for larger organisations that require multi-level reporting and complex features. The free version is targeted at SMEs, but still has all the complex features.
Is it simple and easy to use?
Designed from the ground to be simple, you can always get to where you need within one click. Watch how we add a note/reminder in just 10 seconds.
The free version of HubSpot CRM is simple-ish, but as soon as you start bolting on options and additional features, it soon becomes quite complicated and clunky.
Can you have all your prospects in one place?
popcorn displays all your prospects on one page in a simple to use, customisable and highly visual way.
In theory, it is possible – but most users end up jumping around screens to get the information they need.
Are marketing/lead management tools built into the platform?
The essential tools needed by a typical small business (email marketing, lead generation, sales pipelines, website tracking and call logging) are fully integrated in the platform as standard.
See our packages and popcorn Promise HERE.
HubSpot has pretty much every single feature you will ever want, and more. However, this makes the platform complicated and very expensive for a typical small business. Ask yourself: what do you really need?
Will it identify hot prospects for me?
popcorn CRM allows you to customise and automatically identify hot prospects, by scoring activity across your CRM and email marketing, and your prospect's website visits.
HubSpot CRM has lead generation tools, but you will rapidly find yourself needing to upgrade and will require setup and ongoing management.
What are the key features?
popcorn's CRM is at the heart of every feature – it's just one click away from essential features a small business needs to grow. It includes: email marketing, lead generation, sales pipelines, call logging, reminders, and landing pages. You can view these on our Features page.
HubSpot has six different modules: CRM Marketing, Sales, CMS, Customer Service, and Operations. Each of these modules then has dozens of different features which you need to upgrade to access.
Work out the modules you need here.
Simple: £9 p/m for our CRM only package – and £49 p/m for our other packages.
Additional users add £5 a month; additional emails (more than the 4,500 standard) and tiered accounts can be bolted on. Read our full pricing details HERE.
Free CRM for up to 1000 contacts. You then need to bolt on modules, emails, support, etc.
Once you fall out of the free package, you will be required to sign a 12 month contract for anything up to and exceeding £2,624 per month.
Am I tied into a contract?
We promise:
– No contracts, setup or hidden fees;
– Up and running in 15 mins;
– Always simple and highly visual tools.
Once out of the free package, you are required to sign a 12 month contract, which they are rigid about upholding.
Do I get company profiles?
You can track and target a prospect's activity across your website.
Similar tools to popcorn, but with more complex and larger features.
Is there free phone support?
Our Nurture package (and above) includes free phone, email and ticketing support.
Upgrade to access an account manager and receive phone support.
If you are a small business that is:

– Growing
– Needs a simple CRM that allows you to manage and nurture your prospects in one place
– Can't yet invest lots of time and money
popcorn could be the CRM for you!
If you are a larger business that:
– Requires a multitude of features
– Needs different levels of management reporting tools
– Has the budget/resources to manage it
HubSpot could be a good option.
popcorn has increased event sales and saved me from having to work on Saturdays!
Customer Service & Enquiries, Trophies2U