A landing page is a very simple page on your website where a prospect 'lands' after seeing an advertisement on one of your communication channels. This could be a Google ad, a Facebook ad or even a simple LinkedIn post. Your primary focus when designing a landing page is to make it as simple as possible. It will usually contain a call to action (CTA) and some kind of an offer. If you're in a B2B market an offer could be a free ebook or a webinar. In B2C markets the offer could be a discount or a voucher for the first visit. In exchange for such perks a prospect usually needs to provide some personal information such as first name, surname, email and anything else you may need.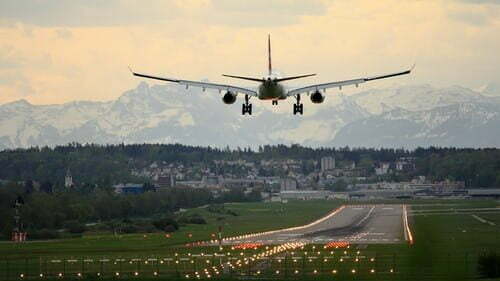 Landing pages are specifically designed for your promotional activities. When you advertise your business on Google or Facebook you don't want prospects to visit your main website; it's better to direct them to a very simple and compressed landing page where they can find the most necessary info about your business and get something in return for their personal information.
For you the landing page is a better option than your main website for three reasons. Firstly, this is the place where you can offer something exciting to those who want to share their info with you. And while you can do the same on your website, on a landing page 'something exciting' is the main focus. Instead of selling your business to new prospects, you sell a piece of content. The content is sold for prospect's email address which later can be used to retarget them via email or paid advertising. It is then when you try to attract a prospect to your business (instead of your content) and generate a sale.
Secondly, landing page gives you the opportunity to test things. Because it is so simple you can break it down into tiny elements and establish a variable. To give you an example, let's assume that you want to test which call to action works best for your brand new ebook. You design 3 landing pages which are exactly the same in every aspect except for the CTA. You then share the links to those three different landing pages with your audience. You use the same copy in your social media posts, you target the exact same demographics in your paid advertising and in general you try to keep things exactly the same for each link. After a few days of tests you are able to have a look at your results and determine a winning call to action. Now you can invest all your marketing budget into this one specific CTA and sleep well without the fear of burning your funds. Alternatively you can keep testing every other tiny element of your landing page which could be anything from the background colour and font to the copy.
Thirdly, landing page is usually impossible to find on your main website; visitors need to have a specific link to the landing page or they need to google your business to enter it. This makes things easier when it comes to measuring traffic as well as the effectiveness of your marketing activities.
How can popcorn help you with landing pages?
At popcorn we developed a very exciting feature that takes away all the pain from creating landing pages. All you have to do now is paste a URL into the landing page creator. Popcorn will then clone your website in seconds giving you the possibility to change or add anything you want on your landing page. For you this means that your landing page will have the exact same design as your website (consistency is recommended here) but you will be able to get rid of any elements that you don't want on your lander and add elements that you want such as a button with a solid call to action. Popcorn's landing page builder will save you so much time and will make the process of creating a lander so much easier for you. You can find more info on this specific feature here.
popcorn is a smart, easy-to-use and efficient platform that not only helps you compose beautiful emails and newsletters but also helps you manage your sales funnels and leads. If you would like to test popcorn and see if it could help improve your email marketing game, you can sign-up for the free trial here.