– Introduction
– 5 Questions to Ask When Choosing the Right CRM
1. What Do You Need Out of Your Small Business CRM?
2. What DON'T You Need Out of Your Small Business CRM?
3. How Many People Need to Use Your Small Business CRM?
4. What Finance Options Do You Have?
5. How Much Time Do You Want to Spend In Your CRM?
– Compare Small Business CRMs
– Conclusion
With so many CRMs out there on the market, cutting through the noise to find the right one for you is more important than ever. This is especially the case if you're one of the small businesses that has decided to adopt one—joining ranks with over 50% of small businesses that choose this path. A small business CRM, like any other CRMs, needs to be focused on making life easier for you and your business—but needs to keep in mind the scale of your operations, and your amount of resources. This can drastically influence your ability to control the more advanced CRMs, so to avoid getting burdened with more work than you need, narrow down your search to CRMs that are designed specifically for small businesses; it'll help make your research a much smoother process.
So how to start? We've put together the 5 most common questions we get asked by prospective customers, so you can find the right type of small business CRM for your business.
5 Questions to Ask When Choosing the Right CRM
1. What Do You Need Out Of Your Small Business CRM?
The first question to ask goes to the core of why you're looking for a small business CRM in the first place: what do you need out of it? In other words, what gaps in your sales process do you need a small business CRM to fill?
Lots of CRMs offer lots of features. But your best bet at getting the best CRM for your business is to focus only on what you need. Which avenues of marketing are you using/wanting to use? How complicated does your reporting need to be? Do you operate on using quotes or deals, or do you need a simple sales pipeline for follow ups?
Your answers to these questions are vital to your research process, because they determine what sort of your CRM you're even looking for. Some CRMs suit certain industries best, whilst others provide a brilliant basis for a more general audience. These will inform the list of features that are going to benefit you and your business, so you can really get your value for money when it comes to onboarding and using your small business CRM. Overall, you should choose the right CRM for your needs today, not what you'll need in 12 months. That way, you can achieve your goals faster.
2. What DON'T You Need Out Of Your Small Business CRM?
On the flip side of this, it's also good practice to be aware of what you don't need. Lots of CRMs really do offer lots of features—it's not surprising if you feel overwhelmed when you're scrolling through some of the features lists for HubSpot, Zoho, etc.!
But typically for a small business, you're not going to need a lot of features. You need something simple, and effective, and comprehensible. That's why you need a small business CRM that offers what you need, and nothing more. Otherwise, you're not getting value for money—even risking wasting time, and effort, and resources, trying to wrestle a CRM under your control.
When conducting your research, take note of what else the CRMs are offering, and weigh those up against the list of features you require. Does the list of extras outweigh your own? If that's the case, you're going to be overloaded with features you're not going to use, and that CRM will cost you more than it's worth.
Ideally, you'll find a small business CRM that reflects your required list of features exactly. But if you can't find one quite so succinct, the aim is to get as close to your list as possible. That way, you're still getting the most out of your money when it comes to using the software.
3. How Much Time Can You Dedicate to Setup?
Another question for your research is about the setup process. After all, whoever is using the new CRM, whether it's a group of users or just you, needs to get settled into it. If you don't understand it, you'll never use it to its full potential.
Getting started with a CRM isn't just about signing up. It's about getting the hang of it, understanding it in and out. You'll need to figure out whether you want to customise your experience, and if this is the case, then how much time and work that's going to take. You'll need to import data, and try out the different tools. How easy is it to get used to the different functions? Do they make sense to you logically, or should you spend time adjusting in order to get it exactly how you want it?
How much time you spend investigating all of the above will depend on the size of the CRM you choose; it stands to reason that a small business CRM will ask less of you when it comes to setting up your company inside the software. For example, there are entire teams dedicated to helping businesses onboard, providing hours of training sessions for tasks such as personalisation, setting up teams, etc. Comparatively, in popcorn, setup only takes 15 minutes. So it's worth investigating how much time and effort setup for your potential CRM candidates require, and comparing these against the time you're willing to spend on getting started. Obviously, the quicker and easier, the better.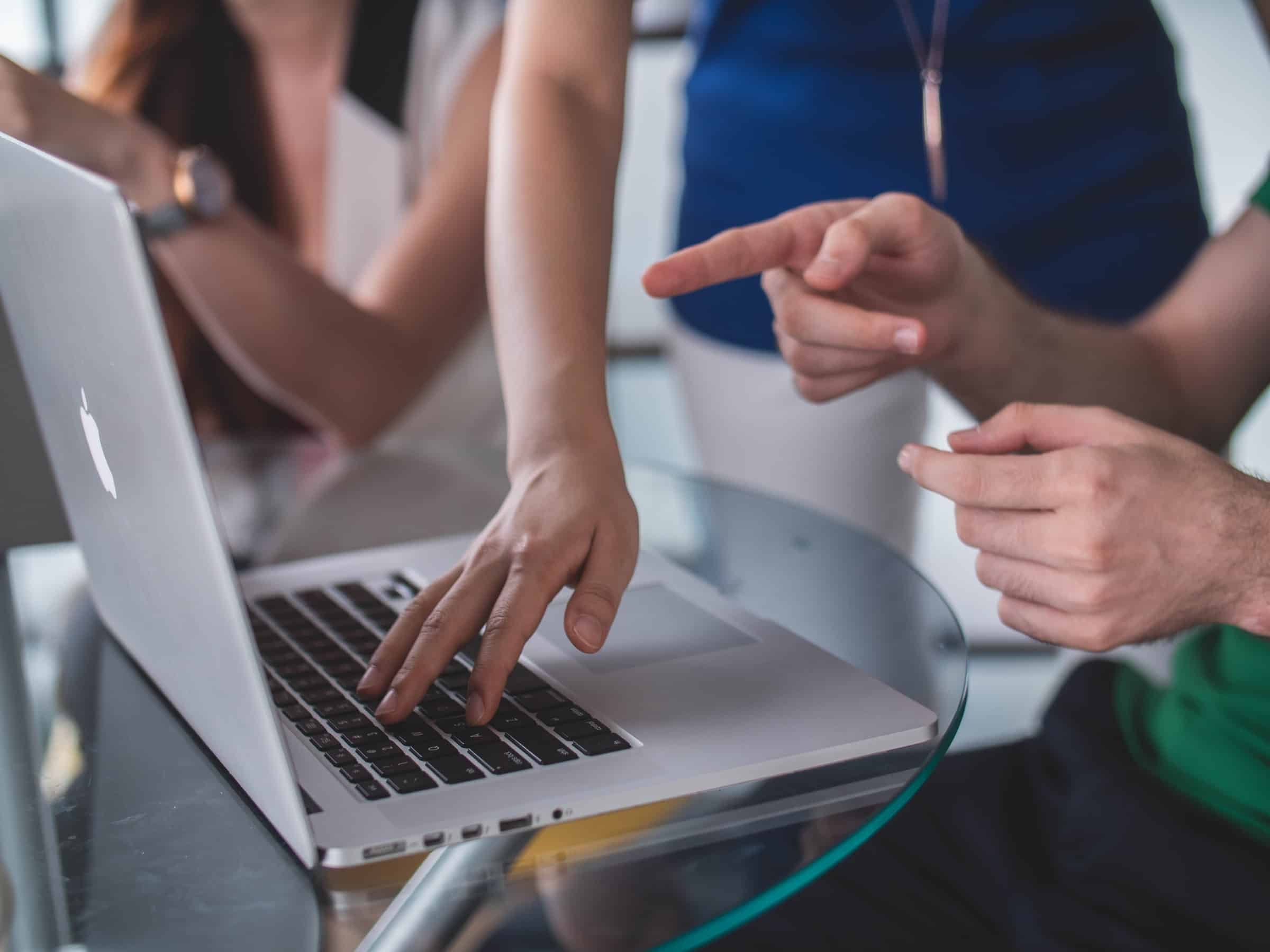 4. What Options Do You Have?
The above consideration can have a significant effect on the pricing of your small business CRM. Ultimately, this is one of the biggest questions you need to ruminate on when conducting your research. Which small business CRM will give you the most for your money?
This is where we recommend sticking to smaller CRMs over the most exciting, flashiest CRMs—because, although they may offer a package for small businesses, they often want to push you onto the higher tiers, selling you features you don't need with a hefty price tag to boot. Small business CRMs—i.e. software that is built only for small businesses—won't catch you out like these, but still need to compared amongst themselves so you can make every penny count.
It's not just about cost, however—it's also about how you spend it. CRM companies largely operate on a contractual basis, pulling you into using the CRM for often 12 months at a time. This can present a problem if you don't gel with the CRM you've just purchased, or, for example, you've outgrown its capabilities. However, if contracts suit your business model, this may well be what you're looking for. Ask yourself how you want to spend your hard-earned as well as how much!
Did you know popcorn doesn't lock you into a 12-month contract? You can find out about our 'popcorn Promise' here.
5. How Much Time Do You Want to Spend in Your Small Business CRM?
Time is a precious resource, and no one knows that better than small businesses. You likely have a million and one tasks to do, so adding a small business CRM into the mix may seem like an extra burden—but it doesn't have to be. The goal of CRMs is to, ultimately, free up your time on other tasks, especially your sales planning.
Having a small business CRM that really suits your business will still require some time maintaining it, but how much time you need to spend again depends on what you want out of it. However, if you find yourself getting stuck inside a CRM just to go through the motions, the CRM is too big and clunky for what you need.
When it comes to your business management, your CRM shouldn't be a burden but a boon!
Compare Your Small Business CRMs
A really effective way to spot the perfect small business CRM for you is to compare the CRMs that are on the market. In putting them side by side, you can easily see the different types of CRMs on offer, and narrow down the pool of possible choices laid out in front of you. It's a great springboard, propelling you towards the software that is more suited for your style of business, whilst letting you tune out the rest.
Luckily for you, we've done half the job for you, and set up a CRM Comparison Hub to introduce you to the different types of CRMs out there. With these, you can get an overview of what's it like to use the software, so you know what to look for in your research.
There's a jewel amongst the stones out there, just for you and your business. But you're not working for a CRM; it needs to work for you. Therefore, when trying to find a small business CRM, prioritise your questions first. After all, it's your business' needs and goals that are your first concern.
What do we mean by providing only the essential features a small business needs? You can find out about how popcorn keeps things simple here.
Enjoyed this post? Comment below or read through our blog for more lead management and CRM tips, especially for small businesses.