CRMs are a brilliant tool for small businesses, as many their have data all over the place, which takes time and effort to manage in your day-to-day work life.
Alternatively, CRMs provide a space for you to join up all your data, and combine them with your vital marketing insights. With the added benefit of visualising your sales process, it is understandable why having everything in one place makes CRMs such a popular business tool.
There are many CRM options on the market, and this can pose a conundrum for small business owners. Some offer a whole array of tools—at a price—but if you're a small business, this will often be too complicated and too expensive for what you need. Others keep it very simple, and while their price is much more manageable, they may not be able to help out where you need it. What's important is finding that sweet spot, where you find all the tools you need at a price you can afford.
But with so many options on the market, how do you pick what's right for you?
After scouring review sites to understand what the users of these CRMs value, we've provided a quick guide to help you start your research. We'll be providing a CRM comparison for these four platforms, to give you an introduction to CRMs and show you their variety: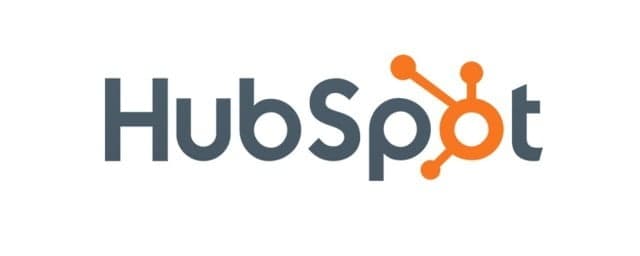 These will be offering different types of CRM solutions, and are aimed at different types of businesses. Hopefully, this article will give you an understanding of the CRM tools you need for your business, so you know the right prices for you.
CRM Comparison: Pipedrive

Pipedrive is a pipeline-based CRM platform that has a sales-focused approach, with its base being its sales automation and pipelines. 
Pipedrive is best suited for sales-focused teams, so salespeople and management working particularly with deal management (such as business owners).
Sales automation, marketing automation, lead management, call support, mobile user support.
What are their price packages?
Pipedrive offer four packages: Essential, Advanced, Professional and Enterprise. For all of their features in their packages, please click here.
Essential: £12.50/month
Advanced: £24.90/month
Professional: £49.90/month
Enterprise: £99.00/month
What does Pipedrive do well?
As it prides itself on its simplicity, Pipedrive's platform is easy to use, and easy to learn, plus its flexibility with its customisation means you can tune to your CRM to suit your business. It also has Zapier integration, so you can connect even more data to what you're doing. If you're deal-focused as part of your job then Pipedrive will easily mirror your work.
Pipedrive's customer service has also been cited as a benefit, providing friendly call and chat support.
What should you be aware of?
If you're going for a lower-tier package, there are limitations. The jumps between packages are sizeable, and this is reflected in their prices. The bigger packages offer a smoother experience, with more automation—including and especially workflow and email automation. There is less emphasis on marketing than with other CRMs, so this also needs to be taken into consideration. 
CRM Comparison: Pipedrive Summary
This software is designed for businesses that want to focus on the management of deals.
Pipedrive is suited well for those that want to focus on the management of deals and managing sales pipelines, whether this is in a team or one individual. But if you're requiring wider marketing needs, you might benefit from similar-sized alternatives.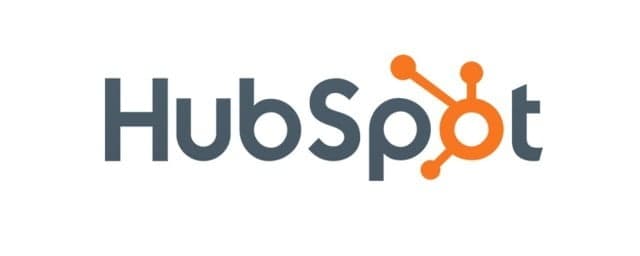 A leading CRM provider, HubSpot offers a multi-pronged approach to CRM, with the Free product offering HubSpot CRM, Sales, Customer Service, Operations, Content Management services, and the Marketing Hub, so you can fully embrace the HubSpot family before paying for anything.
The Freemium product is aimed at small businesses looking to grow, but with all its different modules, the HubSpot packages can cater to the very biggest of enterprises. 
CRM: lead scoring, reporting, email tracking. Marketing: lead management, email management, outbound and inbound marketing. Sales Hub: sales pipelines, contact management. Integration with 3rd party apps and HubSpot products. Frankly, the list goes on!
What are their price packages?
HubSpot also offers four packages: Freemium, Starter, Professional and Enterprise.
Freemium (free plan with purchased add-ons)
Starter: £50/month – 2 users
Professional: £500/month – 5 users
Enterprise: £1,5000/month – 10 users
What does HubSpot do well?
HubSpot offers an adaptive, modern, flexible CRM base product, with plenty of insights into how the sales process works. The drag and drop capabilities mean all aspects of your companies marketing, customer service, sales, product management, ad tracking, social media integration, and so on; these are customisable, and presented clearly. As the products are part of the bigger HubSpot group, it is easy for the Free product to integrate with other HubSpot Hubs; it also integrates with other 3rd party apps. The HubSpot Academy provides training for using the platform and for sales and marketing training on a broader scale.
What should you be aware of?
As they offer many products with many features, the learning curve can be overwhelming. The biggest consideration, however, is absolutely in terms of price: once you fall out of the freemium product as many growing business do, you need to take on more departments and bolt on more features. This can get expensive for you very quickly, especially when you are tied into long term contracts—even for simple automations, for example. This requires you to need to invest a lot of time to understand how to use the features your sales process needs, so balance your needs over the price.
HubSpot's email marketing integration is limited to Outlook/Gmail, so Apple Mail users will experience some difficulty.
CRM Comparison: HubSpot Summary​
It's not hard to see why HubSpot is the leading CRM provider, but this does come at a price. If you're a larger business, the sheer amount of features could help prove its worth to you. However, for SMEs that need to watch out for sudden price hikes and don't have the resources/time to manage it, it can be a dealbreaker—especially as they'll want to upsell to you even when you don't have the resources for it. If that applies to you, we would recommend using alternatives to help you avoid this.

popcorn is a simple CRM & lead management tool that has been specifically designed for small businesses that are looking to simplify their sales process, so that they can focus on growing their company. 
popcorn is aimed at small business owners, or sales/marketing people within small or medium-sized businesses dealing with the sales and marketing aspects of running a business—such as those who have not used a CRM before.
CRM, drag and drop sales pipelines and contact information, email marketing, landing page designer, lead generation, lead management, reporting, automation, website, multi-user/tiered accounts. and email tracking. Landing in 2022: integration with Zapier.
What are our price packages?
popcorn offers three packages: CRM-only, Nurturing, and the Teams package. For more, please click here.
CRM – £9/monthly – 1+ users
Nurture – £49/monthly – 2+ users
Teams – £99 – coming in 2021 – 2+ users/multi-tiered accounts
What does popcorn do well?
popcorn is really simple and does not do distractions: it gives a small business exactly what they need with the least amount of time commitment. With a focus on lead management and nurturing, its sales pipelines are flexible and fully customisable so it can be adapted to your workflow; the drag and drop capability across the platform makes this a easy process. The email marketing functionality integrates with its CRM and intelligent reporting, allowing you to follow a single email or email campaign from design to post-delivery prospecting. All of this is available in the multi-tiered option, with a macro- and micro-view available for managers. Other notable mentions are the tracking it provides, using website and email tracking to keep you notified of your prospects engagement, and its friendly customer support. popcorn also doesn't force any hidden contracts or fees, so you're not trapped if you need to exit.
What should you be aware of?
As simplicity is the goal, the features are just the essentials, which is why popcorn is aimed at small businesses and not big businesses or enterprises. If you're looking for something all-singing, all-dancing, with complex reporting, this isn't the type of CRM that would suit your business. Having a one-user view is also a consideration, but a multi-user option in the Teams package will be available from 2021. 
CRM Comparison: popcorn Summary​
popcorn takes the concept of simplicity very much to heart, but without skimping on capability. If you're a small business owner or sales manager with not a lot of time or previous experience with CRMs, popcorn is a worthy consideration to help your business grow. 

Copper is designed to bring an accessible and CRM to small and growing businesses, using Google integrations to help it bring everything together in one place. 
Copper is also aimed at SMEs and decision makers—i.e. those that need to maintain a workflow but cannot spend too much time on the receptive admin tasks. 
Sales automation, lead management, sales pipelines, email automation, email integration, customer support, mobile app, contact management, reporting and insights, quota management, contract management, forecasting.
What are their price packages?
Copper offers three packages: Basic, Professional and Business, all with free trials. For all of their features, please click here.
Basic: $29/month – 3 user/seat limit
Professional: $69/month
Business: $129/month
What does Copper do well?
One of Copper's main selling points is its integration with Gmail and Google Apps—such as its email tracking in Gmail. It also integrates information from social media into the CRM, widening the reporting capabilities. Its pipelines are decent, with a drag and drop feature. It is easy to get to grips with, which makes life easier if you're onboarding a team. Plus, it has a mobile app as well as the desktop platform.
What should you be aware of?
Copper is limited to its GSuite integration, so although they feature lots of other integrations, if you're not basing your tools around Google, it can be unwieldy. It's also because of this that there's no in-app calendar; Copper wants you to link with Google Calendar. If you're using Google apps, that doesn't especially matter, but it's a significant thing to consider if this does apply to you. Depending on your business, there can be some complex features that aren't always necessary, but will clutter up the UI regardless. Financially—Copper doesn't make it easy for you to cancel your contract with them, so do read the terms and conditions before signing up lest you be surprised by charges to your account.
CRM Comparison: Copper Summary​
Copper offers simplicity in their CRM and marketing tools, which works well for established small businesses. Those using Google products primarily will be better suited, but if this isn't you, Copper won't be attuned to your needs. 
Summary for CRM Comparisons Overall
Comparing these CRMs should give you a clue as to what sort of CRMs you need for your business. The key to finding the right CRM is discovering which one can reflect your company's workflow the best, complementing your business as opposed to making you work a certain way. This means getting the CRM that works for you now, not what you could need in a few years' time—you need to get there first! And what fits one business might not fit yours; and your business is the priority, always, whether you're an enterprise or a small business.
Enjoyed this post? Comment below or read through our blog for more lead management and CRM tips, especially for small businesses.