Introduction
Definitions
How Do They Compare?


Time
Onboarding
Teamwork
Sales Process

Success Now, Grow for Later
popcorn: the CRM Designed for Small Business
The truth is, there are many CRMs out there. It's a highly competitive market, and if you're not used to it all, there can be too much choice. This is especially true if you're at the start of your CRM journey; you want something that cuts through all the noise.
What you need to hear from said market is dependent on what you need from your CRM. This is why we're providing a few pointers, on the sort of questions you need to be asking—so you can find out the type of CRM that will ultimately benefit your business.
Simple CRM vs Advanced CRM: Definitions
It may seem like we've taken a broad swipe at the CRM market to provide these three definitions, but, truthfully, these are three distinct categories that you're likely to come across.
These are the CRMs that provide the essentials. They are people's introduction into the world of CRMs, where a simple problem needs a simple solution. They do not offer the flashiest features, but that is to their advantage—they don't offer anything a business doesn't need. They are designed to help businesses grow, so they can expand and take on more complicated responsibilities that are answered by mid-level or advanced CRMs.
These are bigger CRMs that are targeted towards growing companies, but who aren't big corporations. They provide more tools and more intelligence for a deeper dive into the numbers, without the capabilities to handle a whole enterprise. These companies need to have all their data joined up to see the bigger picture, but don't need all of the dazzling features advanced CRMs offer (yet).
On the other end of the spectrum, there are CRMs that provide everything a business could ever dream of. With in-depth—well, everything—these CRMs have the intelligence and capabilities to keep corporations and enterprises running smoothly, regardless of the workforce or expense involved.
To give you a running start, we're comparing the first and last, to demonstrate how different they can be in terms of your day-to-day experience.
Simple CRM vs Advanced CRM: How Do They Compare?
We've provided a few of the questions you need to ask to get you going—concerns that will crop up in your everyday work life. These are considerations that need to be looked after to make sure they don't get out of hand, just like your TOTS:
Time – how much time are you willing to spend in your CRM?
Onboarding – how easy is it to set up, or bring someone up to speed with it?
Teamwork – how much do your team (want to) use it, if you have one?
Sales Process – how easy is it for you to define and follow your sales process?
How much time are you willing to spend on the upkeep of your CRM?
This is something we've covered before, but essentially it comes down to what sort of CRM you have.
Maintenance (daily tasks to keep everything updated) is necessary regardless of the size of your CRM, but a simple CRM needs less maintenance than an advanced CRM because it has fewer components to it. These tools also ask less of you, as they are less complex and only have certain functions. As long as you have a daily checkup, you shouldn't be spending a huge amount of time in a smaller CRM.
Advanced CRMs rely on multiple processes and tasks to keep everything running. After all, if you're going to do a lot, you're going to need to set aside more time to ensure these all work properly, and that these consistently work for everyone.
So, yes, more maintenance is required for advanced CRMs—but without it, you can't do the in-depth analysis and reporting this type of software allows, such as showing the amount of time mid-level managers have spent on calls last quarter. Ask yourself—is it vital that you consistently see information like this? Or do other tasks take priority?
Advanced CRMs often have modules that get added onto the main software (usually the CRM). The main software has to be learnt first; then these modules require more learning. All of these need someone who knows how to operate them well; who knows what affects what, and where, and why. Once you have this knowledge, you have the power to control what's going on, and to know your business down to the very last detail.
As such, onboarding can take a significant amount of time. A steeper learning curve is also to be expected if you're taking on a lot of responsibilities and a lot of data in your business.
By contrast, a simple CRM has just the tools to wrap your head around, and its main intention is to make the tasks you're doing simple, not expose every detail. Onboarding, in this case, can take as little as 15 minutes, with less to set up even as you transfer over your data.
What sort of team is using the CRM?
Some businesses don't have a team at all, or have a very small one. A simple CRM is best in this case, as even though some separation of users will be required for management, multiple, exact responsibilities aren't necessary. 
Having a smaller team also means that access is simplified; reports are easier to reach and understand; tasks and responsibilities look very different to those who need a larger CRM. A smaller CRM doesn't need to manage who can see what across potentially thousand of employees and keep all these programmes running.
It also stands to reason that onboarding the whole team should take less time in a smaller CRM than in a bigger CRM, as functions will be shared, and there's less to onboard. Onboarding in an advanced CRM might make specialists out of your employees!
How much can you see your sales process?
In a simple CRM, your sales process is pretty evident. Each step is visible to the team in how it connects to each other through the simplicity shown through the tools. These are designed to mirror your sales process as much as possible. Those who need a simple overview of their sales process benefit from the visualisation of the sales process through the sales pipelines on one single page, which are sales process writ large.
Advanced CRMs mirror your sales process, but do so by diving down into exactly why it is the way it is. Your sales process can be refined on a minute level, and monitored to ensure processes continue smoothly.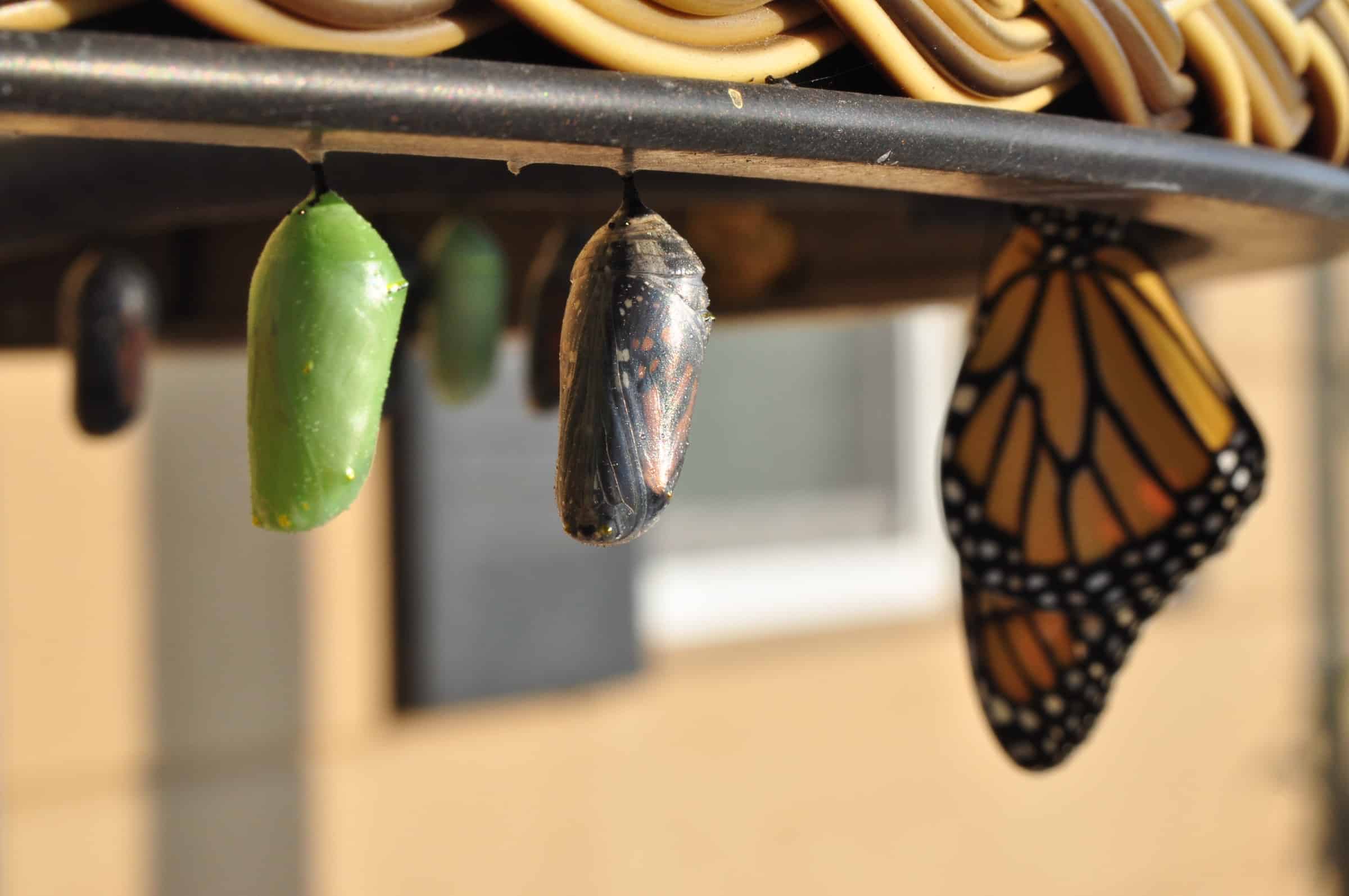 Success Now, Grow for Later
Ultimately, you need to choose your CRM based on what responsibilities you and your team need to take on, and how much time, expense and effort you're willing to dedicate to keeping your CRM going. If you're a small business, and don't have vast amounts of time and money to dedicate to your CRM, this means you need simplicity, and a simple CRM.
Having all the features from advanced CRMs might sound nice, but the CRM won't work with where your business is. It's true for the flipside—a simple CRM won't perform for a bigger business that has more people, more processes, and more responsibilities that need to monitored.
If you choose the right CRM for the business you have now, you put yourself in a position to grow, which means you are more likely to achieve your current goal and then get your business to the place where it needs an advanced CRM!
popcorn: the Simple CRM Designed for Small Business
popcorn was designed from the very start to champion simplicity. Made with small business in mind, it has just the features that small businesses actually use. popcorn combines these with intelligent reporting and lead management to help small business to see the bigger picture.  To stay true to this, we have our popcorn Promise:
To make lead management for small businesses a whole lot simpler - we promise you:
No contracts, set up or hidden fees
Up and running in 15 minutes
Simple and highly visual tools​
So how does popcorn's CRM compare to the larger CRMs? Head over to our CRM Comparison Hub to see how popcorn fares.
Enjoyed this post? Comment below or read through our blog for more lead management and CRM tips, especially for small businesses.