How MECS Sales & Lettings found segmenting customers easier with popcorn
About MECS Sales & Lettings
MECS is a multi-award winning and rapidly expanding estate agency in Birmingham area that deals with both lettings and sales. 
In just 4 months popcorn's simplicity and intelligence delivered a 10% increase to our turnover.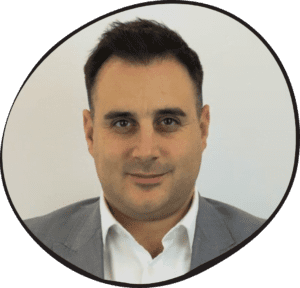 Managing Director, MECS Sales & Lettings
Sami knew that he needed to embrace digital in his business and had invested heavily in specialist software to manage both management and marketing sides of the business. But this was going to take several months to implement and deliver the training. 
Sami was looking for a short term solution that would be simple to implement and move MECS from having their data spread across multiple software solutions. popcorn allowed them to start on this process immediately, using the CRM to manage customer and prospect records, segmenting customers into different groups that were based upon the specific properties viewed and page views on their website. 
They could then use the lead generation tools to automatically track and target prospects across both email marketing and website visits. These were then followed up with targeted messages and phone calls.
In the 4 months that MECS used popcorn, whilst they waited for specialist software to be implemented, they added an extra 10% the the company's turnover and saved hours of sales time.
Increase in company turnover in just 4 months
popcorn has highlighted the tremendous benefits of using digital intelligence to drive sales.
Features used by MECS Sales & Lettings:

A simple to use CRM that joins up all your data
A visual and easy way to manage your prospect

Manage your workflow and contact engagement

Never forget to follow up on an opportunity
Nurture your contacts with personalised emails

Qualify your contacts based on their activity

Follow prospect activity from email to website

Clone and edit a landing page in seconds
Book a Demo with One of Our Experts
We'd love to show small businesses how simple popcorn is and how it helps them convert more leads in less time.
Book your FREE, no obligation lead management demo below:
Ready to get started with popcorn Lead Management?
*FREE 5 Day Trial of popcorn CRM, then £15+VAT per month. No setup fees, no contracts, no hidden costs