– Benefits of CRM Software for Small Business: Introduction
– Benefits of CRM Software for Small Business: Centralisation
– Benefits of CRM Software for Small Business: Customer Communications
– Benefits of CRM Software for Small Business: Test and Measuring
– Benefits of CRM Software for Small Business: Know When & Why
– Benefits of CRM Software for Small Business: Confidence and Control
– Benefits of Using a CRM Software for Small Business: Things to Consider
– Size
– Pricing
– Benefits of CRM Software for Small Business: The popcorn Promise
Benefits of CRM Software for Small Business: Introduction
As a small business, money is precious, and so is time. The choices you make have a real and immediate effect on how smoothly your business runs, and ultimately how many sales you can make. Making an investment on your business software is no different—you want to make sure that you get the right one in order to maximise its value and the efficiency it brings.
It is for these reasons that you might be reticent about taking up a CRM in your small business. But a HubSpot study found that 75% of organisations found their CRM to be essential for closing more deals; with uptake also on the rise (source: Fortune Business Insights), having a CRM may become the norm.
It's not just that lots of businesses are adopting them. They're adopting them because they work. We've broken down some of the key areas, so you can see the multiple benefits of CRM for small business, and be guided on the best way to approach choosing the right CRM for you.
Benefits of CRM Software for Small Business: Centralisation
The main change that small businesses with a CRM in particular benefit from is the ability to have all your data in one place. Many small businesses have their data splintered over different sources; over paper, over specialist apps, in spreadsheets, even in memory. But this doesn't make for a very coordinated approach; it means you don't always have the information to hand when it's needed.
But having a database to store in a CRM means all the information works together. You can build up the bigger picture of each contact so you can utilise this in your marketing. The more informed you make yourself, the better a position you put yourself in for when you need to impress the prospect and clinch the sale.
Benefits of CRM Software for Small Business: Customer Communications
With your CRM, you're able to track when your prospect is interacting with you, and how they're doing that. This is a huge help, and a huge benefit, because it means you gain oversight and control over your customer communications.
Whether you've spotted a prospect is curious about a certain discount on your site, or you're trying to shape an email marketing campaign to their interests, you have the chance to mould their customer experience into something that directly and continuously satisfies them.
Your CRM software also allows you to track another type of communication—complaints. Especially if these come from social media, you can direct them to your email. Then, you can attribute this complaint to the contact who made the complaint, ensuring you know what to do for next time. Plus, you can take preventative measures; joining up email marketing means that if any mistake is made, you can just as quickly send an apology email out to the same contact list.
Benefits of CRM Software for Small Business: Test and Measuring
One of the biggest benefits of using CRM software for small business is its ability to give you reporting, was previously thought to be the domain of big business. You can receive feedback from your marketing efforts, so you have real evidence to inform your next move.
This gives you the opportunity to test and measure—effectively. Using your reporting, you can tweak and refine your sales process until you're progressing more people than ever through the customer buying cycle, and increasing your conversion rate in the process.
Benefits of CRM Software for Small Business: Know When & Why
Your CRM doesn't just provide the database for your contacts. It shows you how those contacts are interacting with you, and which stages of your sales process they are progressing through. Because of this, you know who needs nurturing, who needs monitoring, and who needs selling to.
This is one of the benefits of using a CRM system for small business, because unlike bigger businesses, corporations and enterprises, the size of your company means you can't rely on there usually being new leads to get on board. You're present and switched on for each one, so being able to see how that's going can give you more proximity to your prospects than before. You're not just fumbling around and hitting the stages in your sales process from muscle memory. You can see every step towards the sale, and can coax your prospects towards it. When the time comes, you'll know exactly when and why your prospect is ready to buy.
Benefits of CRM Software for Small Business: Confidence and Control
All of these benefits of using CRM software for small business feed into a positive consequence: confidence. Knowing exactly when to call a prospect and what to say can propel you towards a successful sale, because you feel in control about what's going to happen in the selling. Whereas before you'd be picking up clues from your customer communication and not much else, with a CRM have a long list of activity that proves multiple times over that your prospect is interested—and still interested—in the product/service you have to offer. You also know why they're interested, which you can use effectively in your selling.
This is one of the benefits of CRM for small business that Purely Plantain discovered, when they started using popcorn CRM as their choice for business software. You can read about this here.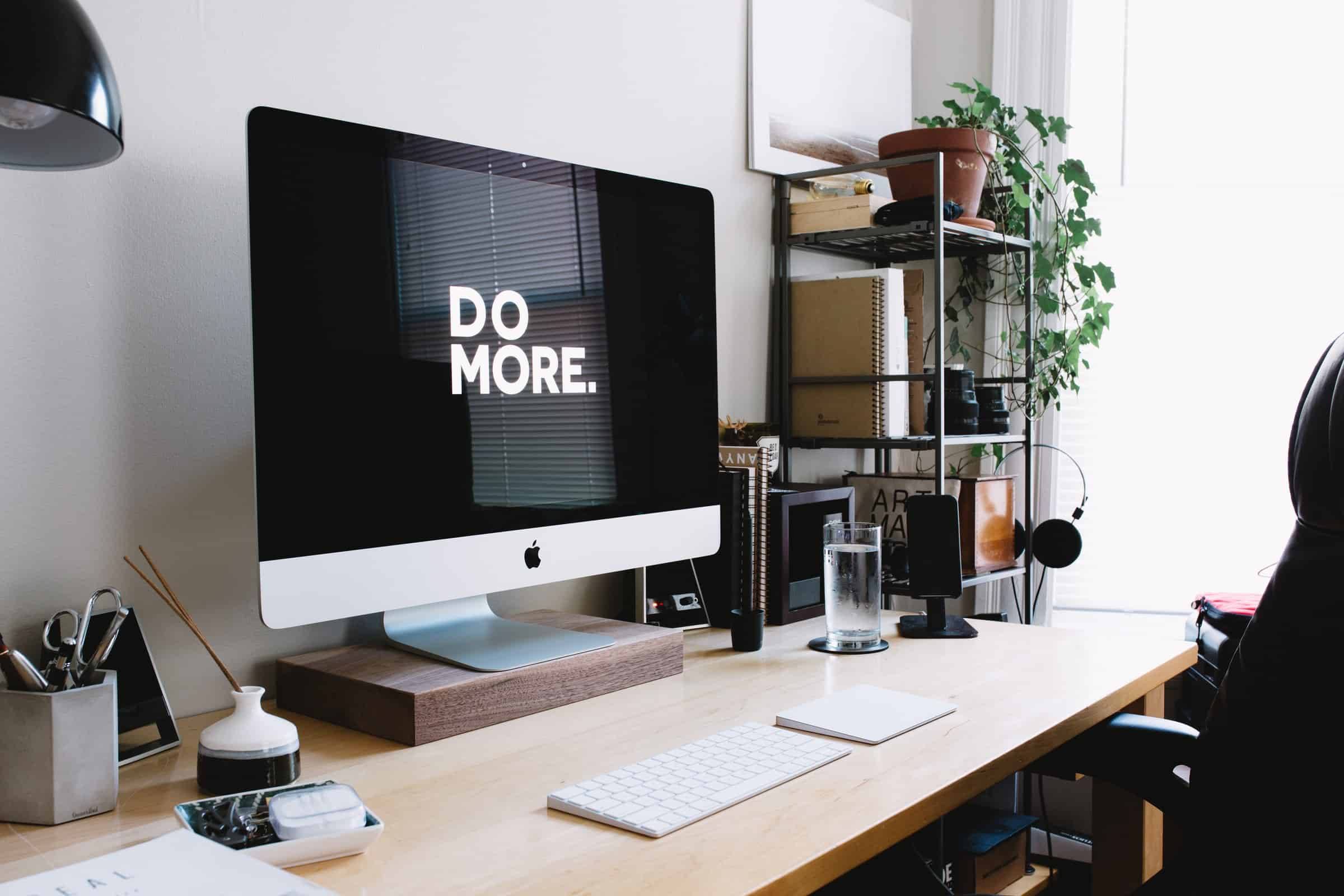 Benefits of Using a CRM Software for Small Business: Things to Consider
Adopting CRM software, especially for a small business, is a big investment because it changes your approach to monitoring and maintaining sales. Namely—you have to spend time on it.
If you get the right CRM, this shouldn't matter, because the returns you receive from spending enough time in the software pay dividends in your business. This is on the condition that you did indeed get the right CRM, though; one that fits your business and its needs.
The CRM market is saturated, with a few household names pulling as significant amount of customers. But for a small business, it's not the flashy name that needs to pull you in.
Those household names are big and successful for a reason. They're excellent at what they do, and they provide just about every tool under the sun.
If you need that—great! But it's virtually guaranteed that a small business won't need more business tools than they can really name. Simple and effective—something that will let you focus on the prospects that are important, especially at that moment in time—is the order of the day, and the rest is trivial.
When conducting your research, ask yourself what you actually need to make your sales process work. Then look for the CRMs that offer that. You don't need the bigger CRMs that will bog you down with more tools than you know what to do with. That can come later, when you've grown enough as a business that these become a necessity.
On a similar note, the bigger CRMs will come with an even bigger price tag. As a small business, this is a primary concern—how much value are you going to get from a CRM when the cost is so large? Is that something you can realistically afford, however many months into adopting a CRM?
You need a price tag that reflects where you are in your business. You need a price tag that actually gives your use of a CRM value. There will be a CRM out there that provides the balance between price and features; you just have to look past the flashy for the right fit.
Benefits of CRM Software for Small Business: popcorn Promise
At popcorn, we have a particular 'Promise' that demonstrates our commitment to providing a CRM for small businesses. Both sizing and pricing are considerations we've taken into consideration, so we promise:
No hidden contracts or hidden fees
Our CRM will always be simple and highly visual
Up and running in 15 minutes
The popcorn CRM is designed for small business, so it won't become bloated with features, and it won't price you out of your CRM. The commitment, always, is providing essential features that small businesses actually need.
What are the essential features that we've discovered small businesses need? See if they align with that you'd want in a CRM by clicking here.
Enjoyed this post? Comment below or read through our blog for more lead management and CRM tips, especially for small businesses.