Want to know when your prospects are ready to buy ...and why!
The Small Business CRM that's so simple that it helps your sales take off..
popcorn joins up your prospecting, marketing, website analytics and sales pipelines in one simple and highly visual place – so you see the bigger picture and close more sales.
… and it only takes 15 mins to get up and running!
FREE 5-Day Trial of popcorn CRM, then £5+VAT per month.
No Set-up Fees, No Hidden Contracts, No Hidden Costs
Join over 7,000 Small Businesses to get monthly tips on nurturing your prospects ​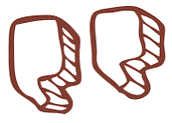 ...since using popcorn, we have increased sales by 374% and our conversion rates by 200% ... this is down to the simplicity and intelligence of popcorn.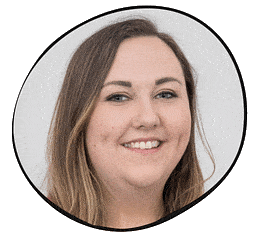 Marketing Manager, Air Sourcing
Prospect management made simple

The simple to use CRM is at the heart of everything we do, allowing you to easily bring all your leads from your on/offline marketing into one place, managing them along the visual and personalised pipelines – so you see the bigger prospecting picture.

Become pro-active with your data and prospects, nurture them to the point of sale with just the essential tools that are fully integrated such as email marketing, automation, Lead Generation tools – so that you can spot the golden nuggets in your database.

Add additional users and create Secondary accounts, that give you full administrative control over access levels, data and prospecting. Giving you a really simple way to expand your team/clients, whilst retaining control – Coming Summer 21
Up and Running in 15 Minutes

A simple to use CRM that joins up all your data
A visual and easy way to manage your prospect

Manage your workflow and contact engagement

Never forget to follow up on an opportunity
Nurture your contacts with personalised Emails

Nurture your contacts with personalised Emails

Follow prospect activity from Email to website

Clone and edit a landing page in seconds

Record and report on call activity within the CRM

See a all company activity, contacts and notes in one click
Zapier Integration for smooth data management 

Add users and create secondary accounts with full admin control
You are looking to start using CRM or are using software like MailChimp & Excel, and want to bring all your data together in one simple to you platform​
For growth businesses that want all their essential Customer Conversion tools in one simple to use platform.


For businesses with a growing sales team who want a simple Multi User solution, but don't need the complexity of software like Hubspot and Zoho.
5 Day FREE Trial, then £5+VAT, monthly
Award-winning small business CRM

How does lead generation work?
popcorn tracks and scores your contacts activity across both email and web page views, to show you the bigger picture, so you see what they are really interested in. You can then easily nurture, segment and manage these contacts with powerful easy to use prospect pipelines. 

How long does it take to set up?
Getting started can take as little as 15 minutes, and that includes importing all your data. Then it's just down to you to personalise the default pipelines and setup your email marketing. 
Don't want the hassle of this setup, let us know and we have a bolt-on that will have you up and running in no time. 

How do you nurture prospects?
By adding all your leads from your on and offline marketing into the CRM and pipelines, you can easily see where everyone is to segment and nurture them with the automation and targeted email marketing. So your prospects get the right information at the right time. 
Customers we've worked with