How to build a qualified Sales Pipeline using CRM and Email Marketing
This FREE Training course is built on the back of a series of half day workshops that popcorn have been running for the past 4 years. We have developed a proven 10 step course (see below for course content) asthat will take you through the practical steps of how you can use Email Marketing to identify new leads, qualify prospects and then use a CRM to manage them through your Sales process.
This course is designed to help you to develop an amazing Email strategy and build a strong sales pipeline so that you business is ready for growth.  
Step 3 – 
GDPR & CRM (8 mins)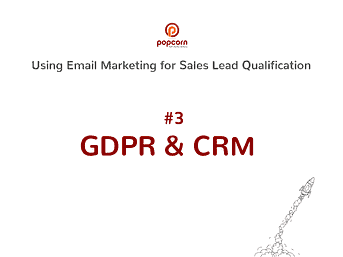 Step 5 –
 Growing and Managing your Database with CRM (10 mins)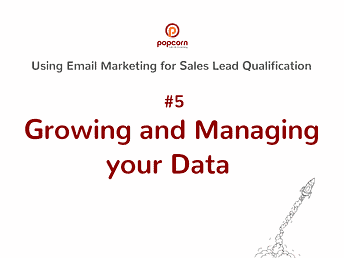 CRM 
Importance of Segmenting
How to grow your data 
EXERCISE – 101 way to grow your database – DOWNLOAD
Step 10 –
Converting Leads into Sales Opportunities with CRM (16mins)

Difference between a lead and an opportunity 
How to spot an opportunity 
Using Intelligence to increase conversion
Following up 
Designing your Sales Pipeline
EXERCISE – Designing your pipeline  – DOWNLOAD