Picture this: you're the owner of a growing software marketing company, attending a networking event at the Great British Entrepreneur Awards where you're surrounded by friends and fellow marketers in the industry. All of you are hoping to make a big splash that night—to really seize the moment and secure more interest in your business. When you're one amongst many, what do you do?
The answer? Catch the eye of a certain famous opera singer and part-time Go Compare Man, Wynne Evans.
Simon's apparel was the attention-grabber—sporting a floral jacket, he'd sent out a picture of himself on Twitter to celebrate his attendance at the GBEA event. He was not, however, expecting Evans as the host to bring him up on stage to quiz him about his flamboyant attire. In front of the whole event. Having this amount of exposure for his company as well as his fashion choices choices was a huge boon—the opportunity of a lifetime!
Simon was invited to hold the floor, to introduce his business to his peers and fellow business owners he'd had a chance—and many more. So, with this opportunity of a lifetime, Simon made his pitch…and Looked as though he'd fluffed it as he tried to work out the best pitch to deliver —even forgetting the name of his own company in front of the whole event!
But this night didn't end in disaster. Simon carried on, entertaining the crowd, and in the process earned the approval of Francesca James, founder of GBEA.
Two years on, and popcorn and GBEA have enjoyed a prosperous partnership together.
A successful partnership, and a thoroughly learned lesson later… it's safe to say that Simon knows the power of the unconventional opportunity.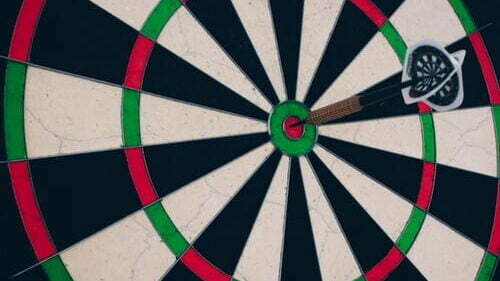 How Can A Jacket Help You?
We can all get bogged down by the expected and the tried-and-true. Conformity is safe, and it might produce the right results. But how far can that take you?
If you're wanting to really get out there, it can sometimes take a leap of faith… or a floral jacket.
Don't be afraid to go for the unconventional. Especially in a sales and marketing context, standing out from the crowd can't hurt.
By donning the unconventional—but tasteful—jacket, Simon pushed himself out there. It was enough of an effort to get him noticed, and give him an opportunity unlike any other. Being proactive instead of reactive might make all the difference in the world.
But by being the face of his company, which he amusingly fluffed the name of, he made his pitch personable. Humanising your pitch will transform your sales conversations from being the same every day to becoming an engaging opportunity—one that both you and your prospect actively want to be part of.
Even if it's not on the grand scale of a networking event, it might just clinch that sale for you. And who knows—you might find yourself holding the floor one day soon!