Customer Buying Cycle: Nurture
Explore the third stage for the customer buying cycle
Whether it's social media, telemarketing or direct mail, your marketing should always have several strings to it. But sitting at its core should be email marketing. You'll want the intelligence email marketing gives you to tie all the marketing strings together.
This is most effective when it's combined with your CRM database and website traffic. Used with lead scoring, you can now see what your contacts are genuinely interested in. What's more, popcorn can use these tools to automatically spot buying behaviours and hot prospects for you.

You will know where your contact is being led every step of the way – from a direct mail campaign to their visits onto your website. You can then set automated responses so that you know when and how to follow up. Or, you could use popcorn's segmenting tool to identify specific contacts and export the list.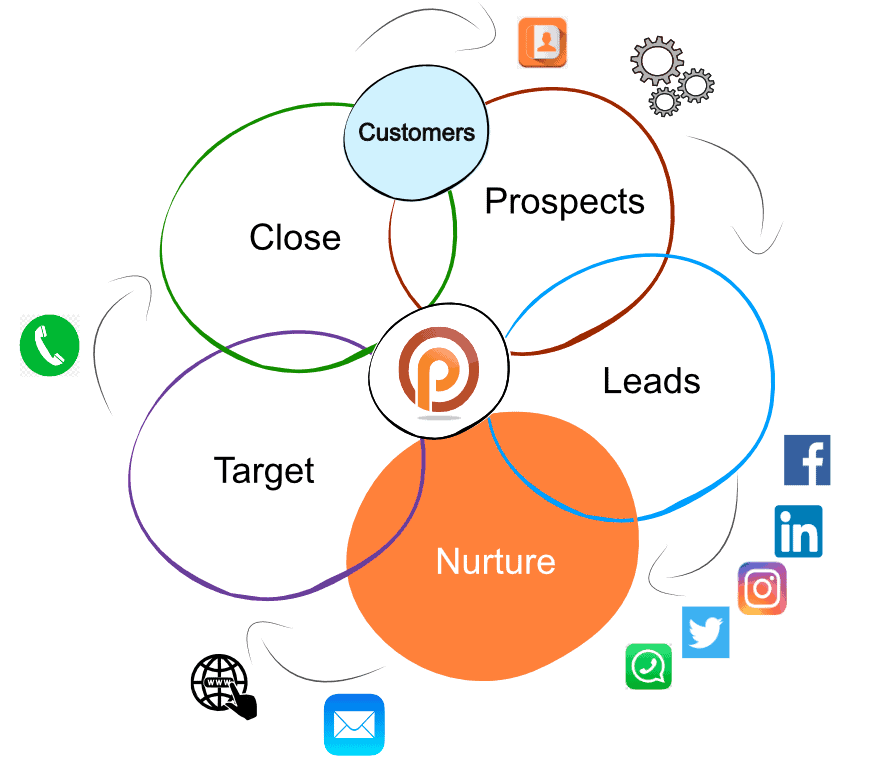 What is a business thinking?
Businesses can see which prospects are here to stay, and guide them on their journey.
A business can:
Select, tag and organise prospects based on individual behaviours
Qualify contacts as cool, warm and hot prospects
Monitor engagement across email, website and social
Here, businesses are zeroing in on potential customers. You're more able to get an idea of each prospect as an individual, and can cater your communication accordingly.
What is a customer thinking?
Customers are more seriously considering your company.
A customer is:
Engaging with your output, or searching for it themselves
Answering preliminary sales calls
Getting a feel of the company culture
They have put your company on their shortlist. They're closer to a sale, but still need some persuasion. Some will drop off the sales pipeline here, often due to time/budgetary constraints.
Click below for the next stage of the customer buying cycle
See how popcorn has helped our customers:
Since using popcorn's measurable data we have managed to increase business levels from 1,750 to 6,386 cases last year. They have also more than 'doubled the number of completions in the last 5 years and attest a huge amount of that to the simplicity and intelligence of the popcorn system.
We get the results we want, in the quickest and most efficient way possible!
...It allows me to gain control over my sales process and keep in active contact with all of my customers and suppliers. Being able to email and track activity directly from popcorn gives me the intelligence of knowing who to follow up with and when.
Over the next 2 months popcorn delivered new sales (185:1 ROI) and a reduction in stress as I was able to predict exactly who was engaging. This then freed up a working day each and every week.
Everything about popcorn is so simple yet effective. It's exactly what we need…
We were able to start using popcorn immediately, allowing us to organise all our data in one place, easily segment and communicate with the different customer groups, automatically track and target prospects.
It was really easy to transfer our data from HubSpot, and popcorn's customer support was amazing! Now we no longer have to worry about forgetting anything or using our CRM, because popcorn is so simple to use.
Steve was able to use popcorn's 'really easy to use drag and drop editor' to create powerful emails himself. Then using the simple filters, he could quickly segment his contacts to send targeted emails in a fraction of the time it previously took.