Customer Buying Cycle: Customers
Explore the last stage of the customer buying cycle
Turning a Prospect into a Customer
Congratulations! You've taken advantage of your knowledge of the customer buying cycle. Now you've nurtured a contact from being an anonymous name in your database, right through to being a loyal customer
So can you forget about them now?
Not at all!
It is 60% cheaper to retain a customer than it is to win a new one, so build yourself a Customer Management Cycle (like your sales pipelines) and map that into popcorn. You can not only retain them as a customer, but turn them into an advocate and get them referring new business to you.
Ensure that your customers are always kept up to date with what's going on in your business, and more importantly, ensure that you tell them what they care about. Give them the opportunity to upgrade and move around your products/services, ask them for for referrals – and get in touch with them regularly, especially before their renewal date.
All of this can be mapped and managed using popcorn's CRM, sales pipelines, email marketing and reminders.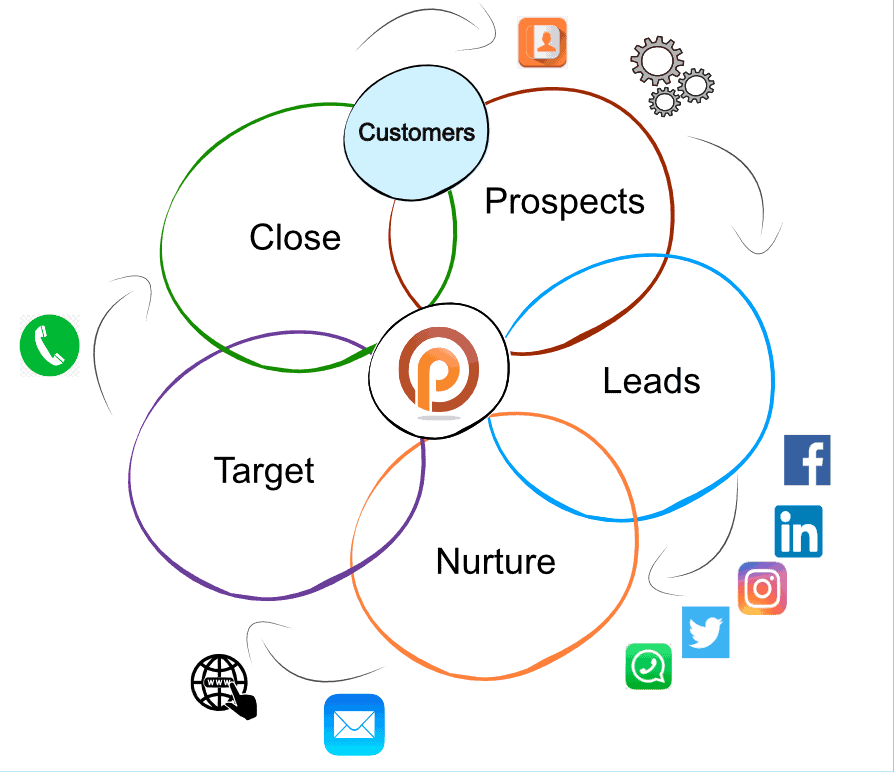 What is a business thinking?
Businesses will want to utilise a returning customer's power of persuasion. 
A business can:
Provide excellent customer service
Ask for reviews, customer testimonials and recommendations
Set up reminders for renewed subscriptions/calls to buy again
Put returning customers into a separate sales pipeline
Existing customers can be hugely beneficial to a company's reputation – as long as you keep them happy!
What is a customer thinking?
Customers want to feel cared for after their initial purchase, and will be looking out for reasons to stay and reasons to leave.
A customer is:
Engaging with customer service
Reviewing product/service
Talking about product/service away from your company
Interacting with customer retention techniques
Giving customers the opportunity to be part of a community will help them to feel included. Though it won't take much for a customer to leave if dissatisfied, fostering a sense of community reduces this risk.
See how popcorn has helped our customers:
Since using popcorn's measurable data we have managed to increase business levels from 1,750 to 6,386 cases last year. They have also more than 'doubled the number of completions in the last 5 years and attest a huge amount of that to the simplicity and intelligence of the popcorn system.
We get the results we want, in the quickest and most efficient way possible!
...It allows me to gain control over my sales process and keep in active contact with all of my customers and suppliers. Being able to email and track activity directly from popcorn gives me the intelligence of knowing who to follow up with and when.
Over the next 2 months popcorn delivered new sales (185:1 ROI) and a reduction in stress as I was able to predict exactly who was engaging. This then freed up a working day each and every week.
Everything about popcorn is so simple yet effective. It's exactly what we need…
We were able to start using popcorn immediately, allowing us to organise all our data in one place, easily segment and communicate with the different customer groups, automatically track and target prospects.
It was really easy to transfer our data from HubSpot, and popcorn's customer support was amazing! Now we no longer have to worry about forgetting anything or using our CRM, because popcorn is so simple to use.
Steve was able to use popcorn's 'really easy to use drag and drop editor' to create powerful emails himself. Then using the simple filters, he could quickly segment his contacts to send targeted emails in a fraction of the time it previously took.