Behind every successful business owner is a set of successful habits. These are the actions that keep everything in motion. But the list below doesn't consist of intense habits like many other 'successful entrepreneur' listicles—there won't be any recommendations to get up at 3am! Instead, we've realised that the best way to be successful is by integrating good habits for each task. Each task contributes towards making your day more productive. This way, you can prevent losing sales by building good habits around the thing that makes the sales: the followup.
So how do you make this happen? Which good habits stop you from leaving your prospects behind? Here are 7 ways to make sure you never forget a followup again.
7 Habits for Keeping Up to Date With Your Followup
Last year, we talked about PRM NOW, a 6 step method devised by popcorn looking at your leads and prospects. Simply put, your prospect comes first, as an individual, not just a number. We call this prospect relationship management. When you view your leads and prospects as such, you're already eager to take more time and invest more deeply in their customer journey. It becomes much more about the relationship with the prospect than the conversion of your prospect. This attention is given back to you, as your prospect feels more inclined to trust you based on how open you've been with them.
If you're prospect-focused, you're taking more of an interest in their journey. It may be months before you speak to them for the followup again, but your mindset means it's something you're willing to check up on, and you're even more likely to remember it when the time comes.
2. Ask to Personalise the Followup
If you have a sales pipeline as part of your process, it's likely you'll have certain ways to follow up, and set times that followups usually happen. But just because there are typical times, it doesn't mean you don't ask your prospect for when they want to be contacted.
For PRM NOW to work, that more equal footing between you and the prospect needs to be apparent. If you ask when they want to be contacted, you're putting them first. They'll see you truly do want to be in contact with them, on their terms, not yours. Truthfully, they'll probably say exactly what you expected anyway, but it really is the thought that counts. Just make sure you do actually follow through, as the last thing you want to do is break someone's trust.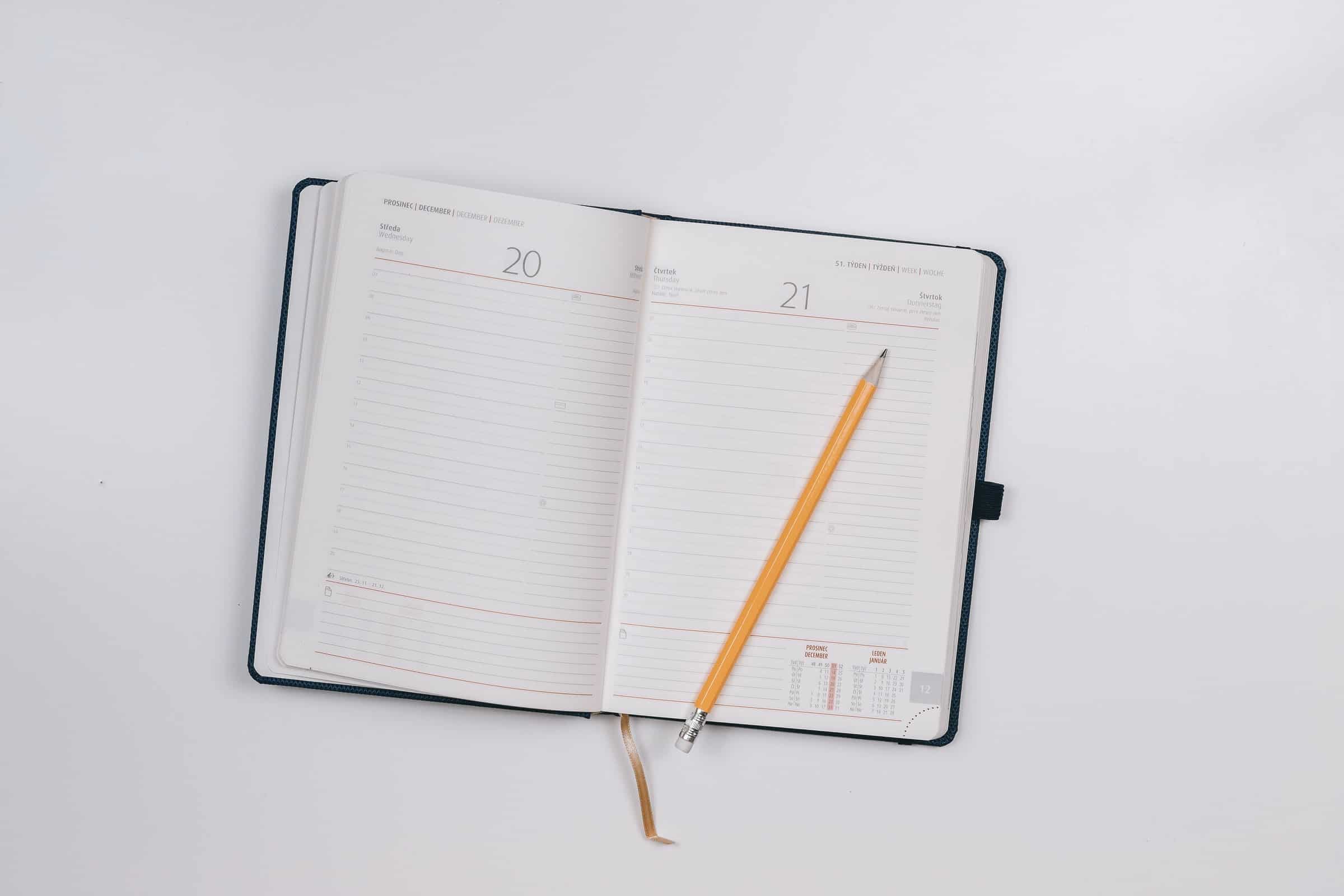 3. Put Checking Your Followup into Your Routine
Habits are all about regularity, about building something into your life. When it comes to followups, the best way to remember them is to update yourself enough times that it's impossible to let a prospect slip through the cracks.
You can see where I'm going with this. Checking followups should be part of your daily routine. However long you need to take—and this will vary depending on your amount of followups that are due—you should make yourself aware at a certain point of the day. This doesn't necessarily mean that all your followups should be made at once—just that you should keep yourself up to date.
A great way to embed this into your routine is to associate it with a certain time of day, or task (especially if your day is unpredictable and you can't always return to the same time and place). Maybe it's your first task after your morning brew, or maybe you always do it after you walk to stretch your legs. Either way, the task will be associated with this action, so whenever you do it, you'll remember your followups. And if you can remember to check your followups each day, you'll never leave anyone behind.
4. What's Your Followup Quota?
This is more so of a reminder, but having a goal in mind can do wonders for sharpening your focus and making your followups unforgettable.
Do you set yourself a quota of followups to get through by the end of the week/month? If so, how much do you review it?
If you set a goal, a quota of followups to complete, make sure it's realistic. After all, this is one task of many, and the last thing a small business needs is an overload of things to do. But by setting a realistic goal, you also make sure that you're not scrambling to keep up with a goal. You can focus on the followup—you're not diverting your attention away from the most important part: the prospect. Otherwise, if you're trying to reach a goal you can't reach, you're more likely to miss out on meaningful interactions, and may end up missing out some prospects entirely.
Keep a realistic goal, review it regularly, and fill up the quota. That sense of direction, when done correctly, can keep you on top.
5. Set Up Templates For Your Target Audiences
Not everything can be unique. And that is okay; in fact, it saves you time and effort! For your expected communication—for example, your preliminary followups at the start of a prospect's journey—you can cut yourself some slack by setting up template to use as a base. You know you've already got the main points that you need to hit, such as CTAs, offers, and so on.
One size does not fit all, however; this is dependent on your topic and your audience. These change everything: from the language you use, to the direction you want them to go. Knowing your target audience is vital.
Does this go against the principle of PRM NOW? Actually, no—because templates serve as a base, not the finished product. After you establish the template for your followup, you can personalise it, tweak it until it perfectly fits your intended recipient. You're simplifying the first part of the job.
What does this have to do with not forgetting followups? It helps lessen the burden of the task; not only do you approach it more confidently, you're less likely to put it off, meaning you're much more on the ball when it comes to following up in a timely manner. And if you respond in a timely manner, you boost your chances of getting a favourable response.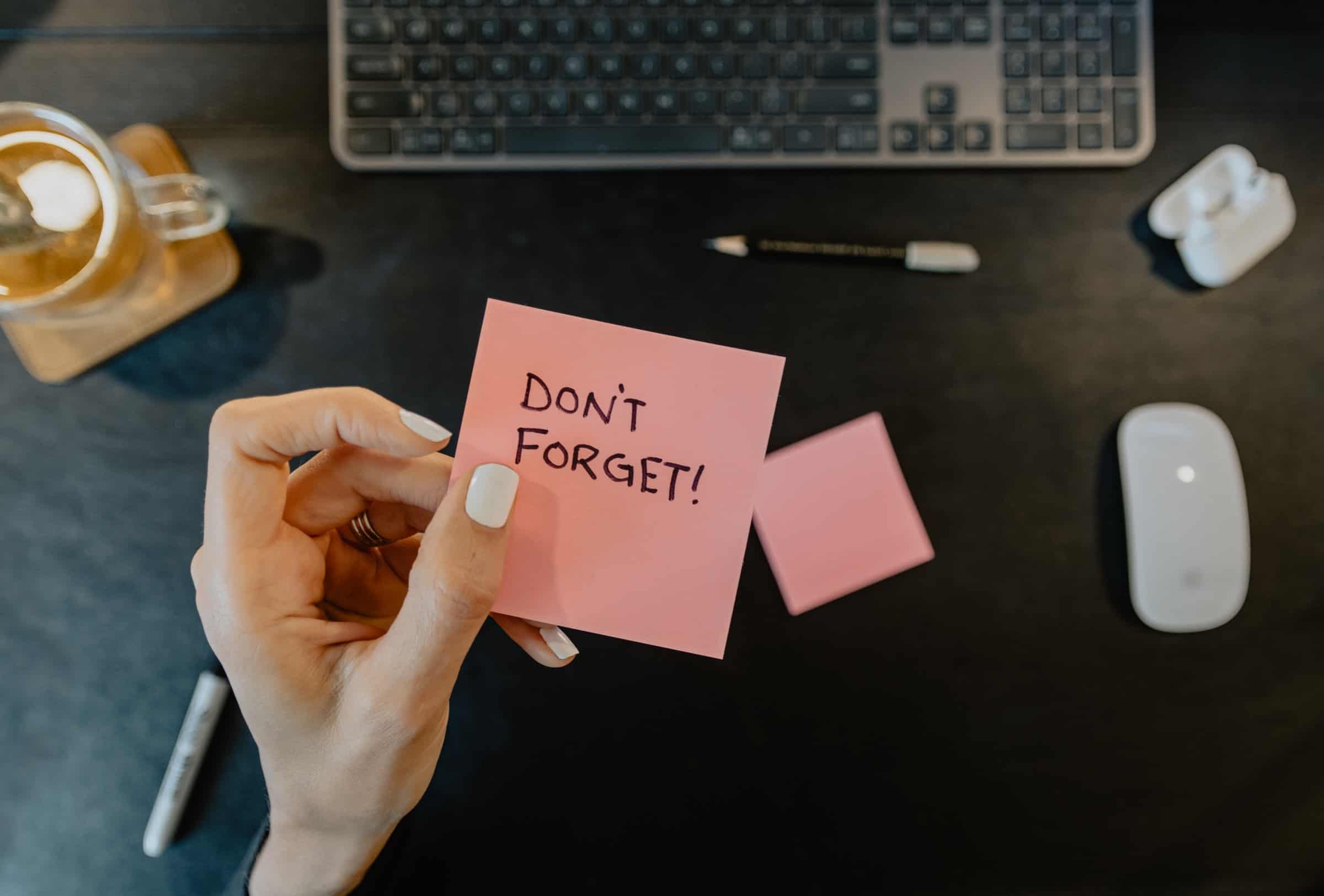 6. Set Reminders For Each Followup
The best way to prevent forgetting a followup, of course, is to remember them. But—obviously—that's easier said than done. There's really no shame in outsourcing help for this—in fact, we encourage it!
Especially when you don't need to follow up for a while—anything from days to weeks—it's easy for a followup to slip the mind. It is competing against the innumerable other tasks that help keep your small business going. As such, setting reminders is the sensible option, easing the burden on you so you don't have to remember more than your brain can realistically take.
Setting reminders can be ongoing, and as easy or as complicated as you need it to be. As long as you give yourself time to prepare, it's up to you how you set up your system to keep yourself updated.
This is the single most effective habit you can build into your work life, because it explicitly unburdens you, and prevents you from adding any more stress.
In popcorn, adding a reminder is not just encouraged, it's easy. How do we know? Watch below for our video on adding a note in popcorn vs adding a note in HubSpot—knowing it's easy to add a reminder in the same way.
7. Let Your Tech Support Your Followup
This final point ties in well with the reminders, as your business software can handle this for you—especially those with automation, such as popcorn.
Find business to help smooth out the process of following up. If you can visualise, track and progress each followup, you give yourself less of a burden, as you're not carrying everything in your head. As explained above, it can keep you on top of the most pressing followups, help you prepare in advance, and store your templates for when you need to use them.
Using tech may seem like the opposite of building a habit, but using software as part of a building up a regular task means you're making it into a habit! And if you're checking up on your progress regularly, you're keeping on top of your followups regardless of who needs contact and how you do it.
All of these recommendations can be built into your workday, either by introducing an element of discipline, or making the whole job easier. Eventually, you'll get to a place where you'll familiarise yourself with your followups out of habit, not because of pressure, making the process less stressful and more successful. If you're in the right headspace for it, you're much less likely to forget any followup—and that can only mean good things for your sales.
How do popcorn's reminders keep you on top of your prospecting? Click here to read about this essential feature for your small business.
Enjoyed this post? Comment below or read through our blog for more lead management and CRM tips, especially for small businesses.