– What is CRM Marketing Automation?
– What Is It Used For?
– Benefits of CRM Marketing Automation
– How Can You Make the Most of Your CRM Marketing Automation?
  – Start Simple
  – Focus on Successful Areas
  – Have the Right Data
  – Don't Change What Works
– CRM Marketing Automation in popcorn
– Conclusion
What is CRM Marketing Automation?
Marketing automation is a broader term for tools that can complete tasks for you within your software. Therefore, CRM marketing automation encompasses the automated processes available within your CRM software. Because CRMs handle different department of the business, such as sales or customer service, these can include more tools than just marketing.
They function by following rules set up by the user, and are triggered by an action made—usually by a lead, client, customer or user. They're there to ensure your day-to-day running isn't bogged down by manual or sustained tasks.
It's a tool that has become increasingly popular in recent years, especially after the pandemic drove many businesses to adopt CRM software; small businesses, too, are increasingly aware of its impacts. In 2022, 55% of marketing professionals have been using marketing automation. With the uptake of CRM software also increasing, it's safe to say that usage of marketing automation will continue to rise in tandem.
The most popular uses for marketing automation are email marketing campaigns and social media, respectively (65% and 47% of marketers reported using them). For email marketing, this includes tasks like sending emails in response to complete/incomplete purchases; sending regular newsletters; selecting possible new leads for campaigns; and personalisation. For social media, this can include automated replies and scheduled posts.
CRM marketing automation isn't restricted to these two departments, as these two elements of business often combine together. For example, a click onto your website from an email could trigger sales pipeline maintenance—i.e., moving the lead along the pipeline.
Benefits of CRM Marketing Automation
There are plenty of benefits to using CRM marketing automation. Firstly, its ability to free up your time and focus reaps great results for you and your team: 66% of marketers reported seeing increases in their department's efficiency once implementing a marketing automation platform.
As well as increasing efficiency, it also increases opportunity. 80% of marketing automation users saw an increase in the number of leads using marketing automation. If you're using a CRM, you'll be able to set up an automated process that connects and maintains that efficiency, from lead management automation to the marketing automation—meaning you can smooth out the process for your contact's entire journey with your business.
Certainly, the appeal implies proven experience of good results. Over 35% of users cite streamlining marketing and sales as a top reason for automation—the saved time and effort previously mentioned; over 34% cited support with customer experience and engagement as a reason. Its benefits are wide-reaching, making the relationship between contact and business that much more smooth and dynamic.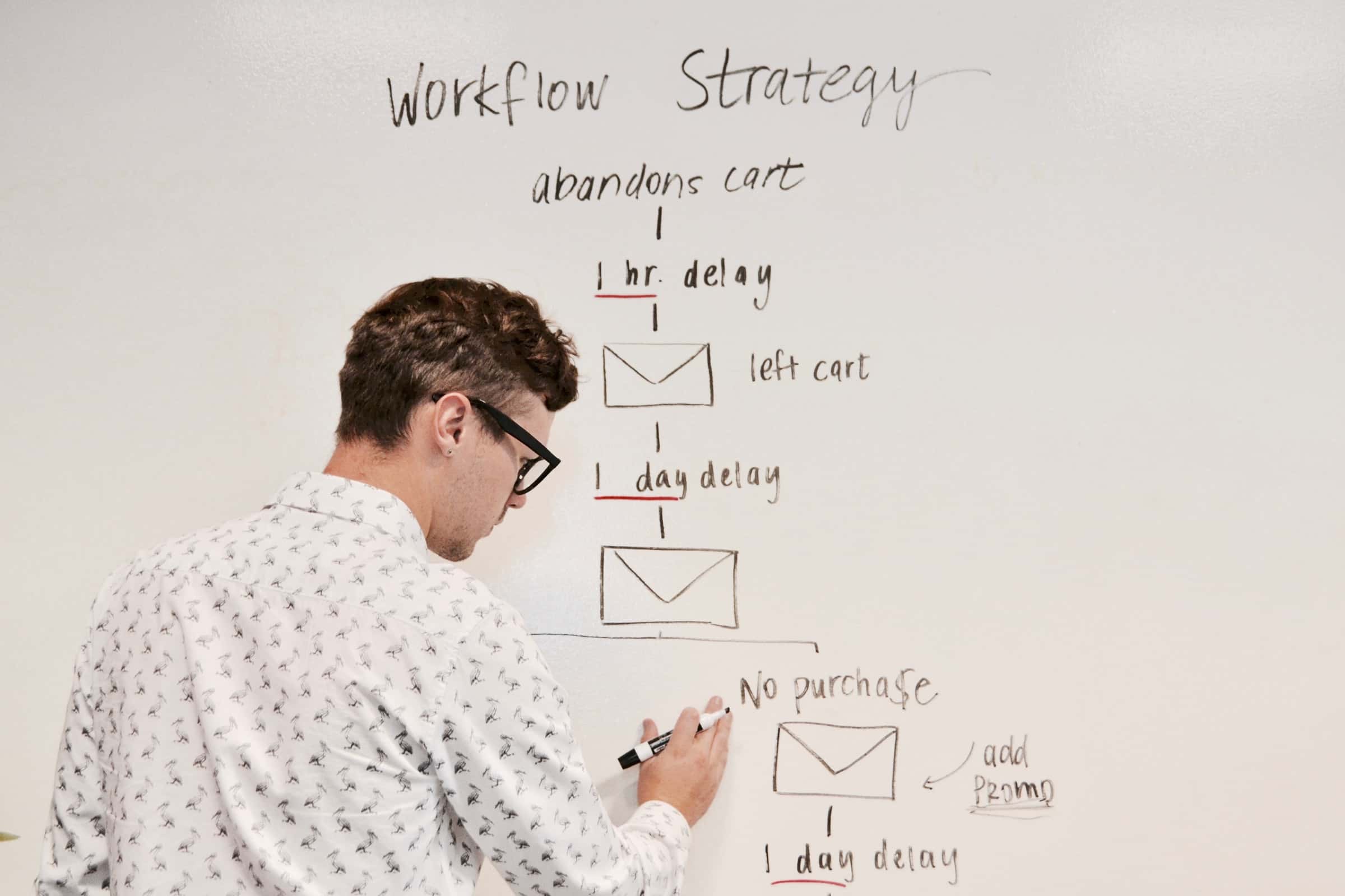 How Can You Make the Most of Your CRM Marketing Automation?
If you're wanting to implement marketing automation into your CRM, but don't know how to start, we have a suggestion: try the basics. The idea is not to overload yourself with rules, but to get an idea of what you'd need, where you'd need it, and how to implement the simple tasks to start off with.
This will allow you to get the hang of how your automation works; the effects and its implementation. Then, when you're used to the tool and have room/time for more automation, you can expand the amount of automation you use.
Focus on Successful Areas
As noted above, marketing automation is commonly used for email and social media marketing. These areas can be easier to implement your marketing on (email marketing in particular lends itself very well to automation). Again, as you get used to these, you'l get used to what works, what doesn't, and how it can join up your processes within your CRM.
When you're comfortable with using marketing automation, you can branch out into even more areas to smoothen the process further.
It doesn't matter how much or how little you use your CRM; if you don't have good quality data, you're going to run into problems. This applies to your marketing automation too. Everything is only as good as your data; conversely, improve the quality of data, and you improve your tools' potential. This was the consensus of 52% of professional marketers surveyed by Ascend2 2021, who reported that the success of a marketing automation tool was amplified by the quality of their data.
Maintain your database! Keep it clean, regularly review its contents, and keep on top of duplicates. The potential opportunities will be a lot clearer to see, in part demonstrated by your automation.
As with any software, it doesn't help you if it becomes the be all and end all—it's your business, after all!
Just as a CRM shouldn't be calling all the shots, your automation shouldn't be taking over, either. It has to work for you. It should support your behaviour as a business, not change it. If not used correctly, it can get out of hand and actually disrupt the link between you and your contact.
Make sure you have plenty of human interaction as a business, so contacts know there's a real person doing the selling. People buy from people, after all.
CRM Marketing Automation in popcorn
You can use marketing automation in popcorn to combine the jobs of lead management and marketing in a smooth process.
Popcorn's automating rules are reactive to prospect behaviour; for example, you can set up a rule to progress a prospect along a pipeline if they open multiple pages on your website; or if they unsubscribe from your newsletter.
To find out more about popcorn's automation, please click here.
CRM marketing automation is a huge asset for any marketer—but this is especially the case for small businesses who need to maximise their time as much as possible. By implementing the right amount of automated tasks to relieve yourself of some of the manual labour, you can significantly improve your business' efficiency. Making the most of your CRM marketing automation will help make the most of your CRM, which will, in turn, ensure that you make the best sales you can.
popcorn CRM & Lead Management offers essential features that small businesses need to boost their sales and marketing strategy. You can find out more about our features here.
Enjoyed this post? Comment below or read through our blog for more lead management and CRM tips, especially for small businesses.